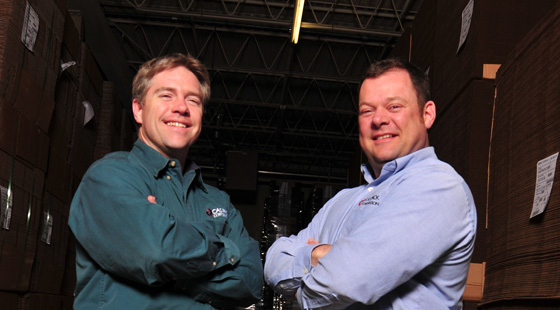 Cost Saving Consultations
With years of experience in the packaging industry, the professionals at CAS Pack can offer valuable insight into your packaging process. Our experts will assess your current packaging and help you find opportunities for cost savings and increased profit.
---
"Price is in line with everyone else."
Quality Packing Saves You Money
Quality packaging that will not fail is the key to profit, especially in the food industry. If packaging fails, your product is lost. A few extra cents spent on the right packing materials can increase your profit exponentially down the line.
Assess Your Current Packaging
Contact CAS Pack to arrange for our packaging experts to visit your facility and assess your current packaging and processing. They will analyze your packing costs, failure rate, and profits and determine if there are any cost-saving or profit-making opportunities.
Small changes can create big profit. Sometimes all it takes is a more reliable package, or one that sets your product apart in the mind of the consumer. Our experts can help you determine what changes can be most beneficial to you.
"Quality and price go hand in hand."
See the Difference with a Sample
When it comes to making a profit, packaging is almost as important as what is inside. Finding the right packaging for your product can be challenging. CAS Pack is happy to provide product samples so that our customers can see the quality of our packaging first-hand.
A sample allows you to handle the package, fill it, test it, and then determine if it will work for your needs. We want you to feel confident in your decision before you buy.